About Us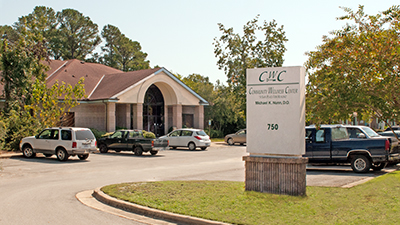 Community Wellness Center is a well renowned medical practice serving the New Bern area. Dr. Nunn is an Osteopathic Physician with board certification in Allopathic Psychiatricty and has been practicing Osteopathic psychiatry for over ten years. What sets aside Community Wellness from other practices is their wide variety of services offered to their patients. Community Wellness Center treats a wide variety of issues from pain management to psychiatry from traumatic events. Osteopathic psychiatry is the well being of the individual not just physically but emotionally and spiritually. Dr. Nunn's diverse background and his many different treatment processes makes it easy for him to address the patient's pain. Community Wellness works to ease the pain but also take the distress off the mind. Community Wellness Center is a "Safe Place for Healing", and makes their patients health a priority. When choosing Community Wellness Center you will be feeling better after your first appointment and will feel that healthier days are in your near future.
Michael K. Nunn, D.O.
Doctor Michael K. Nunn has been practicing medicine for over fifteen years. Dr. Nunn is the psychiatrist and owner of the Community Wellness Center in New Bern, North Carolina since 1995. Community Wellness specializes in the treatment of a wide variety of physical and emotional problems, such as osteopathic rehabilitation, substance abuse, and psychiatric counseling. His previous employments in the psychiatry units have been at Duplin General Hospital, Craven Regional Medical Center, in New Bern, and Holly Hill in Raleigh, NC.
Dr. Nunn received his Bachelor of Science in Psychology and Experimental/Behavioral studies from Virginia Polytechnic Institute and State University. He then went on to get his Masters in Clinical/Counseling Psychology from Radford University. Dr. Nunn finished his schooling in Lewisburg, West Virginia with a Doctorate degree in Osteopathic Medicine from West Virginia School of Osteopathic Medicine.
Dr. Nunn is a Board Certified Psychiatrist, who is an active member in the American Osteopathic Association and the American Society of Bariatric Physicians. Dr. Nunn recently received the Patient's Choice award in 2011 and he received the Compassionate Doctor's recognition in 2010. Dr. Nunn's compassion and expertise for patients of all ages make him an exceptional physician caring for the New Bern area.